Pay Per Click Marketing Agency
The online world of search engines and social media sites is ever-changing and increasingly complex. If you are managing a small to medium size start-up, you probably don't have time to do the work needed for a digital advertising or SEM campaign. 
Digital advertising works. It is much harder to avoid than television advertising and arguably more difficult to ignore than traditional – and increasingly niche – print ads. In terms of content, there are few limitations; digital ads can be done as cheaply or as expensively as desired. Cyberset is here to guide you through the entire process as your Adwords management company.
Marketing professionals and their clients tend to refer to digital advertising as PPC or pay per click management services. However, as with "Adwords," which we used above, it's important to understand that this very widely used nickname is somewhat misleading. Google Adwords is now simply called Google Ads and PPC only refers to one way of purchasing online advertising. Yes, we know it's a little confusing…and that's one more reason why a pay-per-click management agency is needed!
When is Digital Advertising Necessary?
A website means nothing if it doesn't have visitors. To make sure visitors find a website, search engine optimization (SEO) efforts may be the centerpiece of a business's online marketing strategy. The problem is that optimizing a website for search engines like Google is a painstaking process that can take several months. Many companies, especially start-ups, simply don't have that much time to wait. 
Digital advertising, when used well, will typically provide an effective jumpstart to a digital marketing campaign. Later on, it can be used to boost traffic during slow periods, to help launch new products, or to smooth peaks and valleys in web traffic after a website has become more effective. As your PPC management agency, a company like Cyberset can help.
One service any good digital marketing company should provide is advising clients regarding
which types of digital advertising may be most suitable for their needs.
There are several options.
Search Engine Marketing or SEM
Search engine marketing (SEM) is exactly that – marketing that is based on users' searches and probably the one you see most. 
Here's how SEM works: advertisers bid on relevant keywords in their fields. When users enter the keywords into Google or another search engine, the high bidder's website shows up above the organic outcomes of a search. These are the ads that appear whenever you enter a search term on a search engine. They are labeled as ads but otherwise look very similar to organic results. Users will often click on them if they are sufficiently relevant to the search.
 In a PPC model, the advertiser will be charged a fee for every click. SEM is most commonly purchased from Google Ads (formerly Adwords) but Bing and other search engines have similar divisions. A Google Ads or Google Adwords management company will carefully research and select the exact keywords that are most apt to attract the users most likely to convert into paying customers or clients. 
Some kinds of search engine marketing are based less on searches than on identifying individuals who may be in a website's target audience. If you've ever noticed that ads for certain companies or organizations seem to follow you around the Internet, that's called retargeting. Since it typically takes several impressions for an ad's content to sink in, this can be an effective means of reaching out to users who need some reminding before they will go to a new site.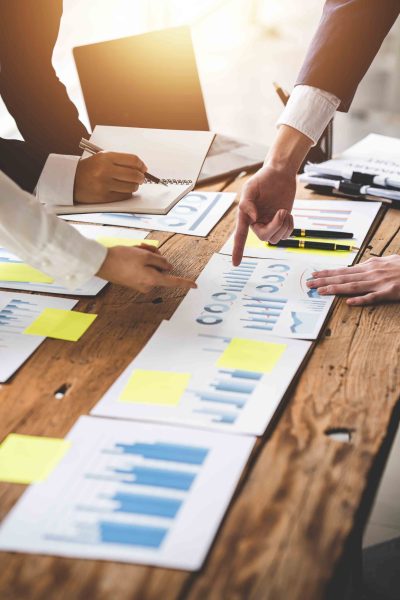 Sites like Instagram, Facebook, LinkedIn, Twitter, and Reddit leverage the enormous role they play in visitors' daily lives and are among the most powerful of all advertising mediums. Social media advertising is omnipresent without being overly intrusive. Social media ads will often tend to blend in, looking the same as unsponsored posts except for a small label.
Social media sites collect vast amounts of data about their users so that ads can be extremely well targeted – but only if the ad buyers and creators are savvy enough to make the most of what the social media giants know. These ads can be highly targeted to attract people from selected affinity groups. Political partisans, for example, will see large numbers of ads soliciting donations during election time, men and women may see clothing or pharmaceutical ads, gamers will see ads for new games, and parents may see ads for toys and back-to-school items. The possibilities are nearly endless. However, campaigns must be thoroughly thought out and carefully managed for social media marketing efforts to work. 
Amazon is the ultimate e-commerce site and literally every page is selling multiple products. Users, therefore, are less likely to notice or care that an outcome is not organic. Better yet, when people go to Amazon they are nearly always ready to buy something.
YouTube commercials are familiar to everyone who uses the platform. However, not all YouTube ads are the highly produced and expensive commercials we might see on network television. Simple graphics and inexpensive animations can make this a very efficient form of advertising for companies with smaller budgets. It's the job of a digital marketing agency to ensure that the ads send the right message and are sent to the right people.
There are also more subtle forms of YouTube advertising that require the savvy of a firm like Cyberset. In some cases, working with influencers who have built up an audience of fans that look to them for advice means that a well-placed mention may be effective. However, this is a newer sort of advertising; finding the right influencers and working with them appropriately requires knowledge and finesse.
Can a Business Handle its Own SEM and Digital Advertising?
In theory, yes. If they know where to look, businesses can bring on a dedicated digital advertising expert – or better yet, a team of expert professionals – to handle the matter. Short of that, however, Cyberset does not recommend going the DIY root. 
From bidding on the right keywords to creating coherent campaigns, effective and efficient online ad buys are much more complex than most people imagine. Pay per click management services provided by expert online marketing professionals are a must. In most cases, it's the only way to avoid wasting large amounts of time and money on campaigns that may be ineffective or even counterproductive.
Why You Probably Need a Pay Per Click Advertising Agency
The online world of search engines and social media sites is ever-changing and increasingly complex. If you are managing a small to medium size start-up, you probably don't have time to do the work needed for a digital advertising or SEM campaign. Getting a professional agency on your side will speed you past the long digital marketing learning curve and get you closer to the success you deserve.
Why You Should Choose Cyberset
Digital marketers come in all shapes and sizes, but Cyberset takes a thoughtful, content-focused approach that has helped countless clients in many fields make the most of themselves. We work closely with our clients to customize each campaign to produce the best outcomes possible. Our pay-per-click management services for strong short-term results and SEO campaigns that play the long game successfully have helped businesses of all sizes. Why not yours?
To get started, call Cyberset Inc. at the phone number above or via our contact page.
Have a question? Concern? Request? We'd love to hear from you. Fill out this short form and a member of our team will get back to you within 24 hours. Whenever you need us, we're here for you.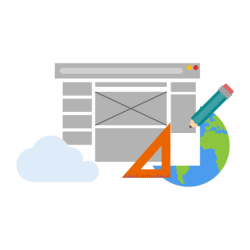 CUSTOM WEB DESIGN

Your website is the entry way to your business, and first impressions are vital. Here at Cyberset, our team of professional designers provides aesthetically pleasing, user-friendly …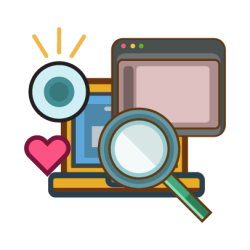 SEARCH ENGINE OPTIMIZATION
Here at Cyberset you will find a team of seasoned professionals with years of experience successfully raising the online visibility of clients just like you. Our SEO specialists are all widely respected experts in their individual fields, …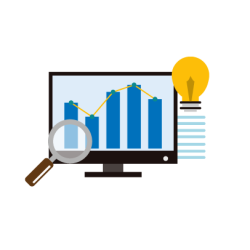 LOCAL INTERNET MARKETING

Internet marketing is useless unless it is targeted properly. Too many businesses misunderstand the nature of local Internet marketing, and end up eschewing it in favor of broad online campaigns that may stretch far and wide, but still miss the mark…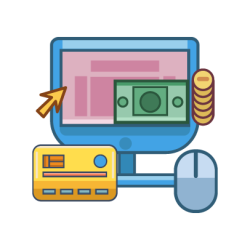 E-COMMERCE DEVELOPMENT

Here at Cyberset, our diverse team of e-commerce development specialists possesses a vast reservoir of experience and expertise in establishing and optimizing shopping carts…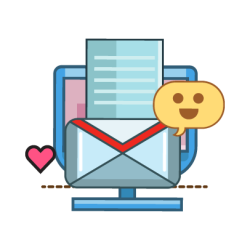 EMAIL MARKETING
Long-term relationships with customers are vital for repeat business and positive word-of-mouth. Here at Cyberset, we can help you fashion a comprehensive email marketing campaign comprised of newsletters, special events announcements, sales promotions, and more…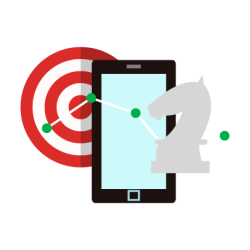 SOCIAL MEDIA MARKETING

Internet marketing is useless unless it is targeted properly. Too many businesses misunderstand the nature of local Internet marketing, and end up eschewing it in favor of broad online campaigns that may stretch far and wide, but still miss the mark…